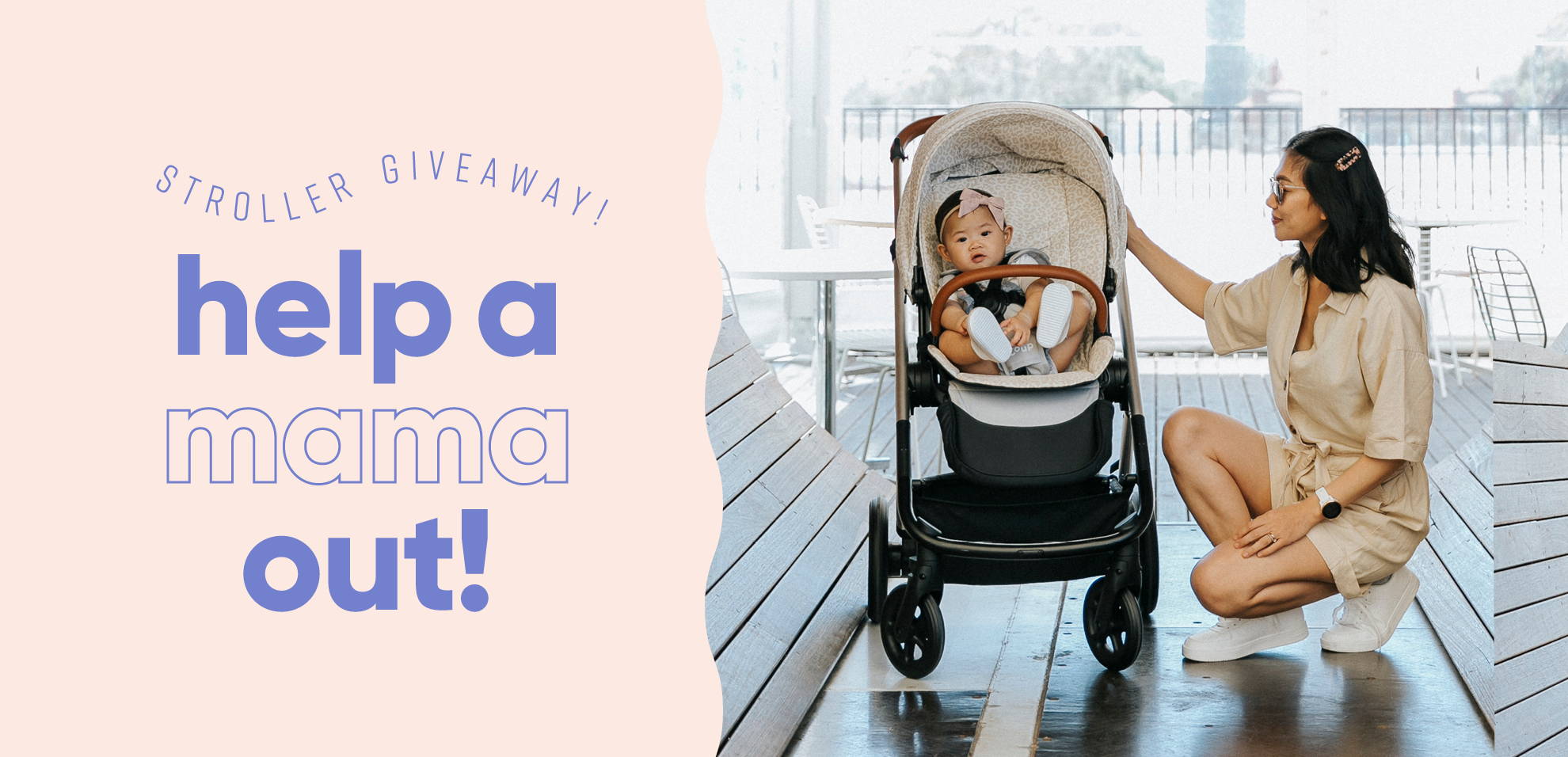 Help a Mama Out

Competition
Everyday is a good reason to celebrate that special maternal figure in your life but with Mother's Day around the corner, we're feeling extra grateful. So to show a big thanks to all the mums out there and for everything they do, we're
GIVING AWAY 5 MILO PRAMS!
Simply nominate a mama (or mama-to-be) that you think is doing a top job, for their chance to get strolling with our award-winning Milo pram.
ENTRIES CLOSED
Terms & Conditions
The "Help a Mama Out Competition" is sponsored by Milly + Coup and is governed by the following Official Rules. By participating in the giveaway, each entrant agrees to abide by these Official Rules, including all eligibility requirements and understands that the results of the contest, as determined by Milly + Coup are final in all respects. Any questions, comments or complaints regarding the promotion will be directed to Milly + Coup (ca.support@millyandcoup.com).
You are providing your information to Milly + Coup and Participating Brands and not to any other party. The information provided will be used in conjunction with the following Privacy Policy in on this website.
Milly + Coup shall have the right, at its sole discretion and at any time, to change or modify these terms and conditions, such change shall be effective immediately upon posting to this webpage.
Milly + Coup also reserves the right to cancel the competition if circumstances arise outside of its control.
Eligibility
This competition is open to all legal Australian, New Zealand and Canadian residents, residing in Australia, NZ or Canada who are eighteen (18) years of age or older at the time of entry.
Entry period
Entry is open from 9am 25th April 2022 and closes at 11:59pm EDT on Sunday May 8th 2021. Only entries received during this time will be eligible for the prize draw. The winner will be announced on this website page and notified via email on Monday May 9th 2021.
How to enter
Each individual may only enter one time.
Click through to the competition landing page (via the Competition Email) and complete the sign-up form by providing your name and email address, a nominee name and email address and reason for nomination.
Winner selection
The winners will be selected by a panel of judges at 10am on Monday 9th May at Milly + Coup Head Office; U6/15 Earsdon St Yarraville.
The prize
The prize will be a Milly and Coup Milo Stroller awardned to the nominee. The prize is not transferable.
Privacy Policy
Any personal data relating to the winner or any other entrants will be used solely in accordance with current Australian data protection legislation and will not be disclosed to an external party without the entrant's prior consent. By entering the competition you agree for Milly and Coup to use both your name and likeness in marketing material.
Indemnification and limitation of liability
BY ENTERING THE COMPETITION, EACH ENTRANT AGREES TO INDEMNIFY, RELEASE AND HOLD HARMLESS MILLY + COUP, THE FACEBOOK PLATFORM, ADMINISTRATOR, AND ALL THEIR RESPECTIVE OFFICERS, DIRECTORS, EMPLOYEES, REPRESENTATIVES AND AGENTS FROM ANY LIABILITY, DAMAGES, LOSSES OR INJURY RESULTING IN WHOLE OR IN PART, DIRECTLY OR INDIRECTLY, FROM THAT ENTRANT'S PARTICIPATION IN THE COMPETITION AND THE ACCEPTANCE, USE OR MISUSE OF ANY PRIZE THAT MAY BE WON. MILLY + COUP DO NOT MAKE ANY WARRANTIES, EXPRESS OR IMPLIED, AS TO THE CONDITION, FITNESS OR MERCHANTABILITY OF THE PRIZE. MILLY + COUP, AND ALL THEIR RESPECTIVE OFFICERS, DIRECTORS, EMPLOYEES, REPRESENTATIVES AND AGENTS DISCLAIM ANY LIABILITY FOR DAMAGE TO ANY COMPUTER SYSTEM RESULTING FROM ENTERING THE COMPETITION.